ARTISTIC OFFERINGS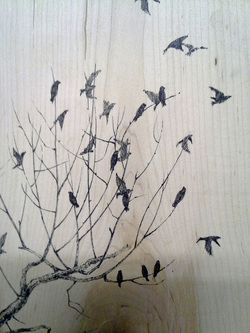 While Woodmansee Woodwrights prides itself on outstanding design and craftsmanship in woodworking
capabilities, what really sets us apart is our artistic offerings both in our woodworking projects and our accessory stand alone artwork. Featuring artwork from a range of artistic family members, our small Gallery/Farm shop displays a limited sampling of pen and ink drawings, paintings, landscape photography, and fiber art to go along with our cabinetry and furniture. We sometimes combine elemnts of this artwork directly into our woodwork to bring you a unique combination of functionality and art, seldom seen in today's world of Big Box Store mass produced cabintery and furniture.
Our custom furniture is a blend of rustic and simple Shaker styles that may mix live edged slabs with re-claimed woods, stone and original artwork. Rather than the "traditional" rustic approach of twig and branch detailing we will sometimes utilize fine pen and ink work to literally "wrap" a piece in vines or branches. Adirondack scenes and wildlife can spring out of panels and doors, or adorn tabletops.
The creative possibilities are endless and we are always experimenting with new design ideas, including input from customers.
Here is just a small sample of some of these items, along with some links to more work..
Landscape Photography
Fiber work
---
Sliced Stone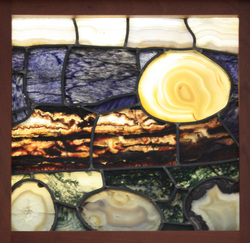 A neighboring artist created these custom leaded panels of thinly sliced stone for the custom cabinet doors we created for his own custom kitchen. Sliced on a special custom built diamond saw, these thin stone panels show breathtaking colors and patterns when backlit by interior cabinet lighting. Truly amazing. Stonework by Edward Glasgow.
---
Ink on wood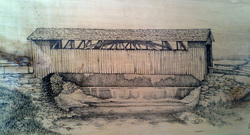 This example is a hand drawn picture of a Catskill, NY. area covered bridge in ink on a butternut panel.
This type of work can be incorporated into door panels or even a table top, or just as a wall hanging wood slab. Artwork by Joshua Bishop
---
Inset Door Panels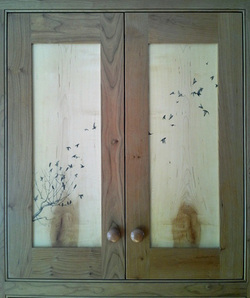 Inset wood panels featuring original artwork is one of our signature designs. This example is ink on wood. Hand painted work is another option along with metal accent panels. We also offer multiple wood
door designs with contrasting wood panels and frames.
---
Metal Accents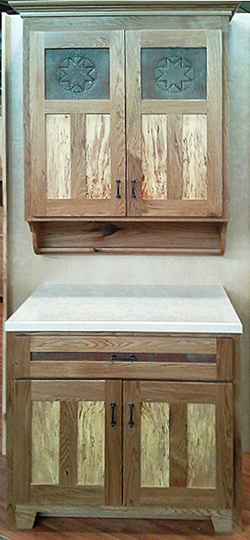 These custom kitchen cabinets include hand punched copper accent panels with an antique finish
along with contrasting door panels of spalted maple. The main wood is wormy butternut. Note the wall cabinet with scrolled end panels and spice shelf below.
---
Freestanding Ink n Wood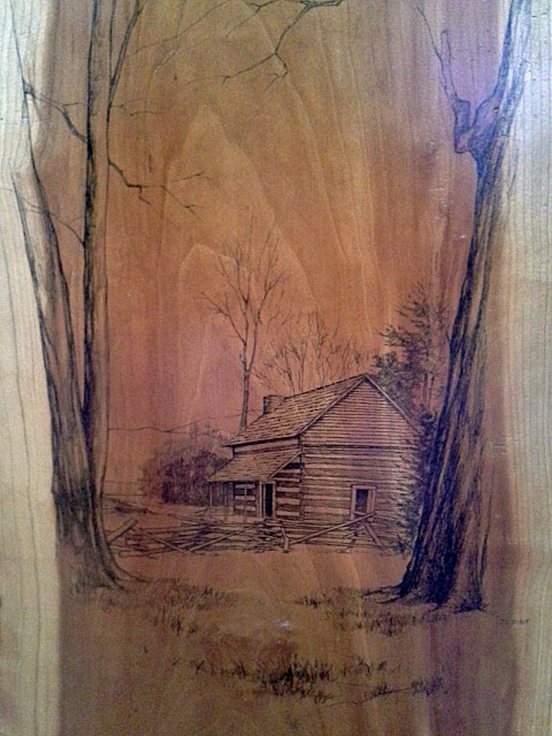 This is a freestanding ink on wood drawing by Joshua Bishop on a live edge cherry wood slab.
A truly unique peice of art work to stand on either the floor or a shelf. This artwork can be integrated into many rustic furniture and cabinetry designs with spectacular results!
---
Landscape Photography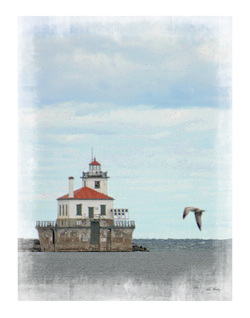 A sample of landscape photography by John Bishop.


Our small Gallery/Shop is open by appointment and showcases our woodwork, art, photography, and fiber products featuring work by family artists Joshua, Jeremy, John and Dawn Bishop along with Dawn's mother, Norma Crysler. We also offer wood frames for wall hung artwork.
---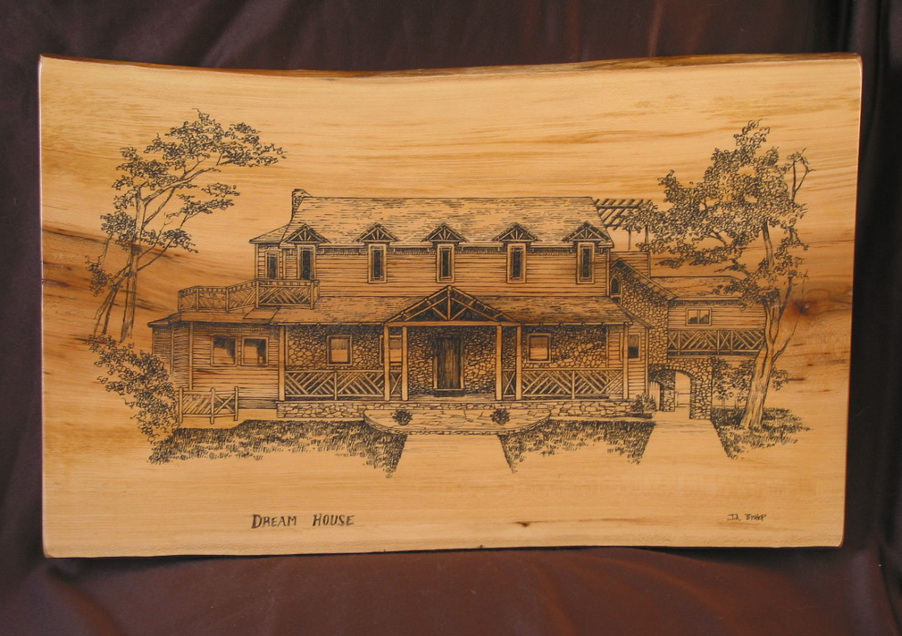 Home Portraits
Original artwork on wood slabs can be done from photos of your special home or camp in a variety of sizes and detail. Here's one example.
---